MYSTERIOUS HISTORIES
At 1,835ft, Pendle isn't quite a mountain (just 165ft short), however, it's unique and iconic status dominates both the local landscape and the communities that live here. Legend and folklore are rife about mysterious and unexplained happenings and the dark arts of witchcraft.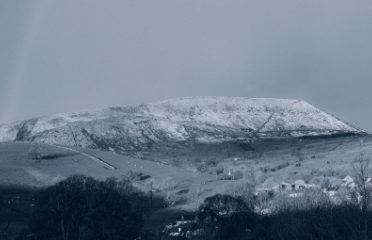 The glory of Pendle
Originally named Penhul, it was in 1652 George Fox climbed to the summit of Pendle Hill and was said to have a moment of enlightenment and divine inspiration which led him to subsequently start the Quaker movement. Nature, climate and topography have combined to create this mystical, boggy peat-covered monolith that casts its shadow over the locality, including our famous brewery.
Mystical Pendle
When the mist rolls in, as it often does, the hill is enveloped in a veil of secrecy and intrigue. It's this atmosphere and eerie presence that still lingers on and can be felt across the moorland and woodland alike. Especially when the mist lingers, or in the dead of night, that this land of rich myths and legends comes to life.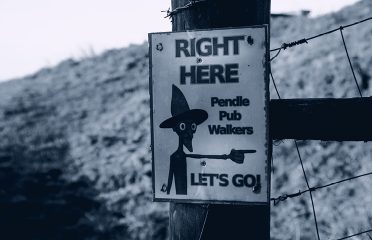 The trail of the Pendle trials
Pendle Hill is known far and wide for its connection with the infamous Witch Trials that took place in 1612. The stories and folklore have resonated down the centuries, and Pendle is renowned as one of the most haunted places in Britain. There are various Pendle Trails where you can discover sculptures by local artists that immortalise the sinister happenings and uncover the history to locations where ghostly and mystical events have been reported. Along the way you can take in the local communities and climb to the summit, to take in the fresh breathtaking Lancashire air and the fabulous views. You might even catch a glimpse of our brewery.
THE BREWERY
At the heart of what we do is our state of the art brewery which combines our brewers' craft with the innovation and new techniques of today. We're beer lovers with discerning standards and every pint is brewed to perfection, for you to enjoy.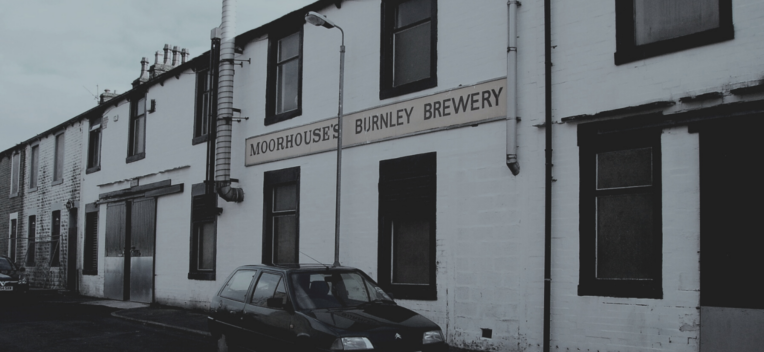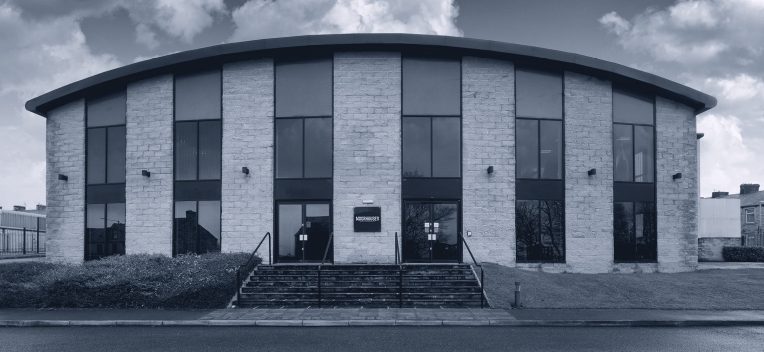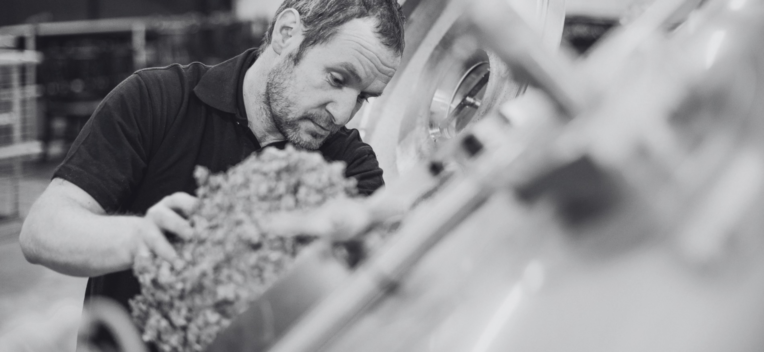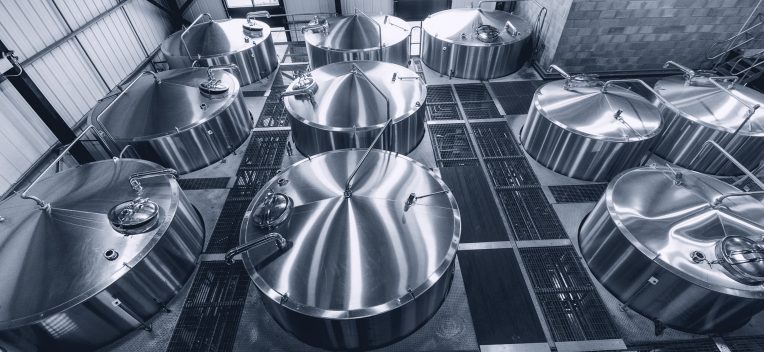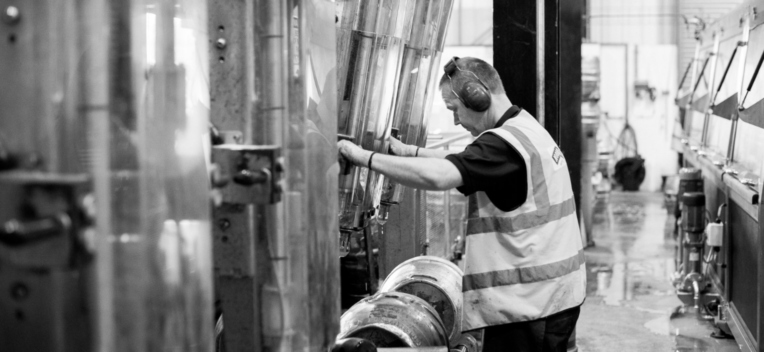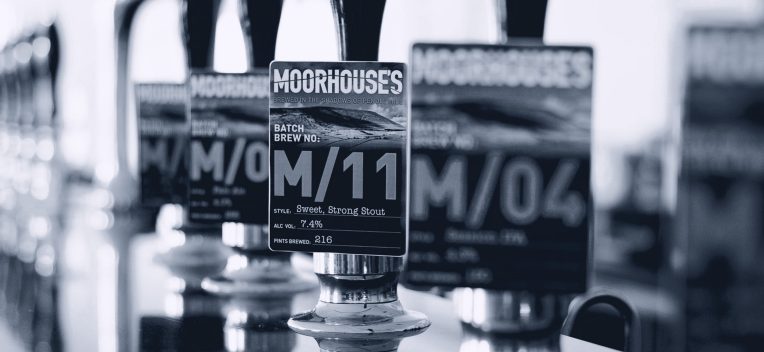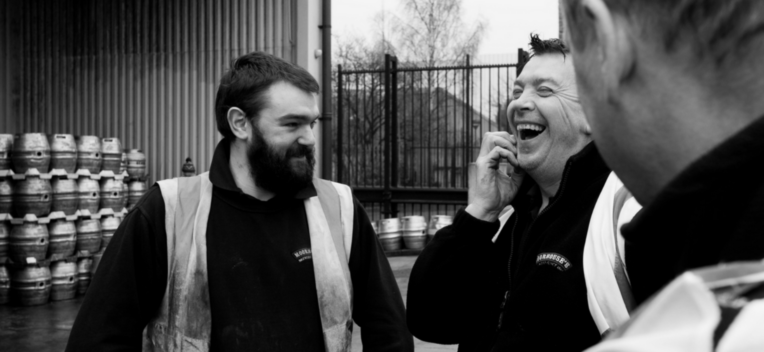 Brewing perfection since 1865
Whether it was in the row of terraced houses on Moorhouse Street or in our new Brewery constructed on same site in 2011, we have built our reputation on quality. We like the quote "Quality means doing it when no-one is looking" as that is certainly the case when it comes to the team here at the Brewery. Like a stick of rock, it runs through our brewers, our packagers and our delivery guys. It's about quality from the grain to the glass. Always has been, always will.
Small batch beers
Nestled away in our main brewhouse, you'll find our M1 Small Batch Brewery. At a capacity of one barrel (288 pints), brewing small allows us to experiment with different hops, malts, yeast and all sorts of ingredients whilst have some fun along the way too. Some appear at festivals or on our Brewery Tour bar and three of our latest craft beers started their life there, so if you want to be the first to know what is coming next, sign up to our mailing list.
AWARDS
Our beers have gained accolades both nationally and internationally. As you can see below, many of them are multi-award winning and we always like it when we see them being recognised over a number of years as it's about consistency and trust. So important when we're up against so many other great brewers on the bars and on the shelves.
BRITISH BOTTLERS'
INSTITUTE

2021

White Witch

2019

White Witch
Blonde Witch

2016

White Witch
Blonde Witch
Pendle Witches Brew

WORLD BEER AWARDS

2021

Blonde Witch

2019

Scaredy Cat

2017

Blonde Witch

2007

Blonde Witch

INTERNATIONAL BEER
CHALLENGE

2019

Blonde Witch

2018

White Witch

2017

White Witch
Blonde Witch

2012

Blonde Witch
Pendle Witches Brew

2011

Blonde Witch

SIBA

2023

Moonbeam (National)

2022

Moonbeam (Regional)

2018

Scaredy Cat

2008

Premier Bitter

2004

Premier Bitter

INTERNATIONAL BREWING AWARDS

2013

Black Cat

2011

Black Cat

2004

Pride of Pendle
Premier Bitter
Black Cat

CAMRA CHAMPION BEER OF BRITAIN

2000

Black Cat
OUR PEOPLE
The care and dedication of our team are key ingredients in making Moorhouse's beers the best. From our expert brewers, who create both innovative recipes, with new flavours and aromas, as well as quality session beers that are famously celebrated locally, to the hardworking draymen delivering our ales the length and breadth of the country. We select our people as carefully as our hops and barley.