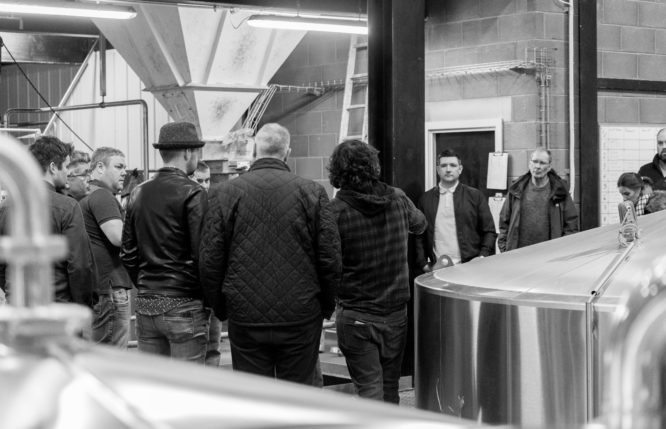 September 18, 2023
A Friday Night at Our Place? Upcoming 2023 Brewery Tour Dates
On the run up to the festive period, it's hard to plan in events with friends, family or those special loved ones. Why not, spend a Friday night at our place? Book one of our upcoming Brewery Tours by heading over to TOURS or give us a call on 01282 422864 to book a tour around our brewery.
Go behind the scenes of all the magic and enjoy a 45 minute guided tour around the Brewhouse, with our brewer Jordan – followed by a pie and pea supper from award-winning Mill Town Pies, we may be biased but his pies are the best in Burnley!
Our in-house bar will be open until 10:30pm to allow you to enjoy some of our much-loved beers.
Prices are £16 per person for the Tour and Pie Supper, you can also pre-pay for your beer too – £6 for 4 halves or £12 for 4 pints – a great night out that isn't going to cost the earth!
Upcoming Dates:
Friday 20th October 2023
Friday 24th November 2023
Call us on 01282 422864 or book online.
For more information on our tours, click here.